Welcome, to my first (official) City Guide. First off, Barcelona. We spent five days there last Fall, from September 25th-30th. The weather was great for that time of the year, we even spend one day at the beach! We rented an apartment through Airbnb, we always rent apartment, we find it's the best way to feel like a local, and you can save on restaurant!!
My guide is divided in three sections, ToDo&See, ToEat and ToSleep or & ToShop. The first one is about my favorite places and activities to do in Barcelona. The second is for course about Food!!! And the last one is either the best neighborhood to stay or Airbnb/Hotel recommendation. Let's start!
ToDo&See
CASA BATLLÓ 43 PASSEIG DE GRÀCIA, BARCELONA, SPAIN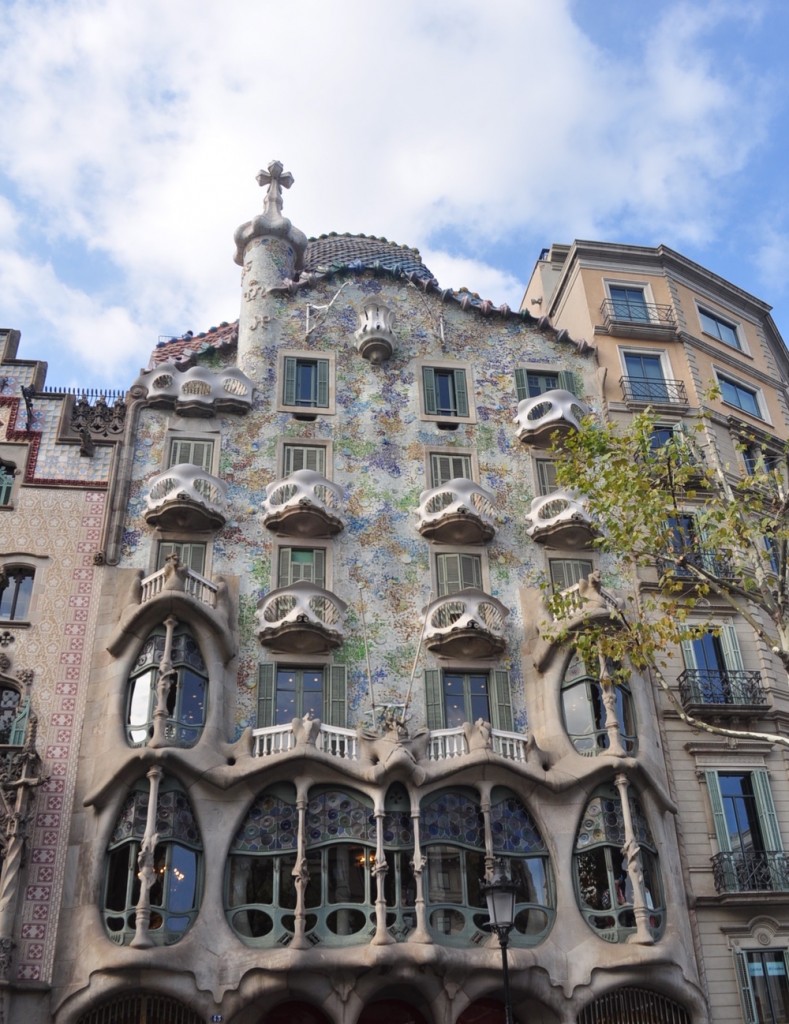 Gaudi art house. This is the first stop we did in Barcelona, and the first Gaudi genius creation we have seen. You can pay to visit the interior, we didn't, but if you do I recommend buying your ticket in advance here for 27,50 euro.
LAS RAMBLAS 1 PL. DE CATALUNYA 17-S, BARCELONA, SPAIN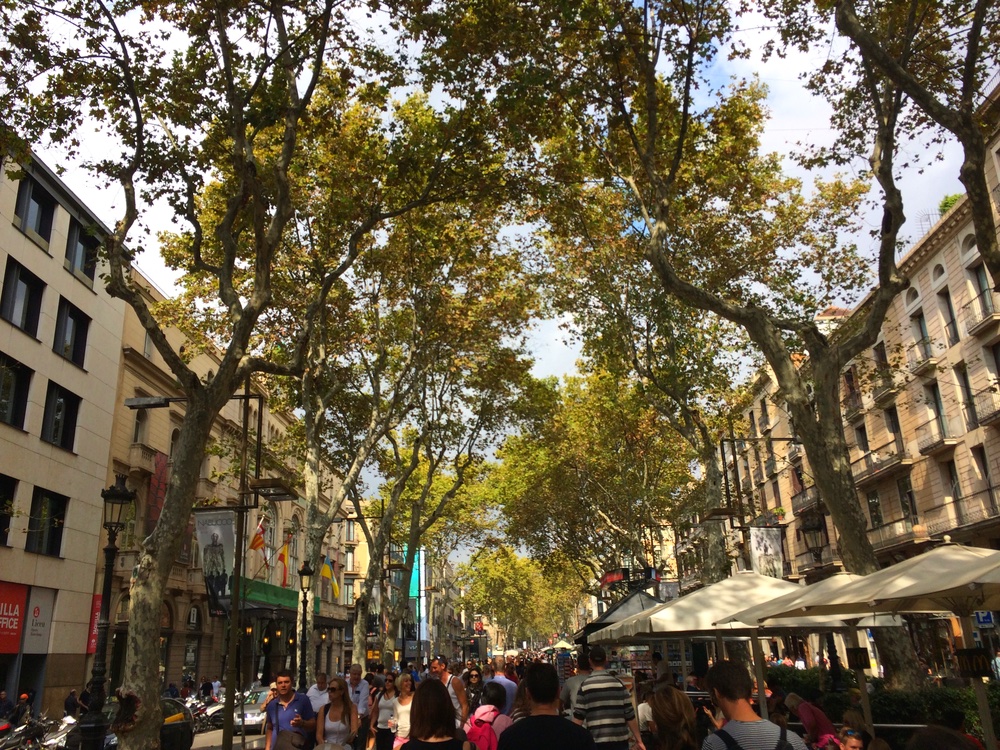 ***Tips: don't shop or eat in the stores and restaurants along this street. Tourist trap is an understatement for this area
Located in the center of town, this street makes it an ideal place to start your visit to Barcelona!
BARCELONETA BEACH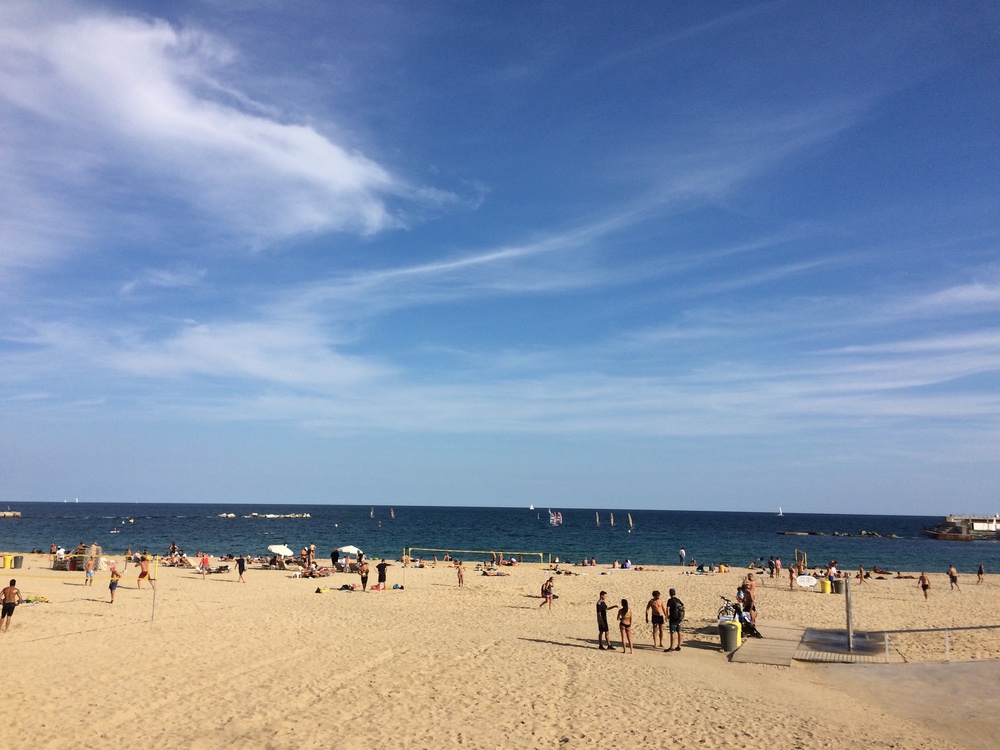 Next stop, Barceloneta Beach. Isn't like the best to have a clean and beautiful beach in central city?? For us it was, we spend an afternoon there, relaxing our feet after all the walking we did in Barcelona (so much so see and do!!). It was my first swim in the Mediterranean sea and it was memorable. Crystal blue water, we even saw tropical fish, clear sand and there's different part of the beach depending of what you want. Family more relax area, or music and kind of party area. We selected the family area 😉 It's free and seriously so good for the soul!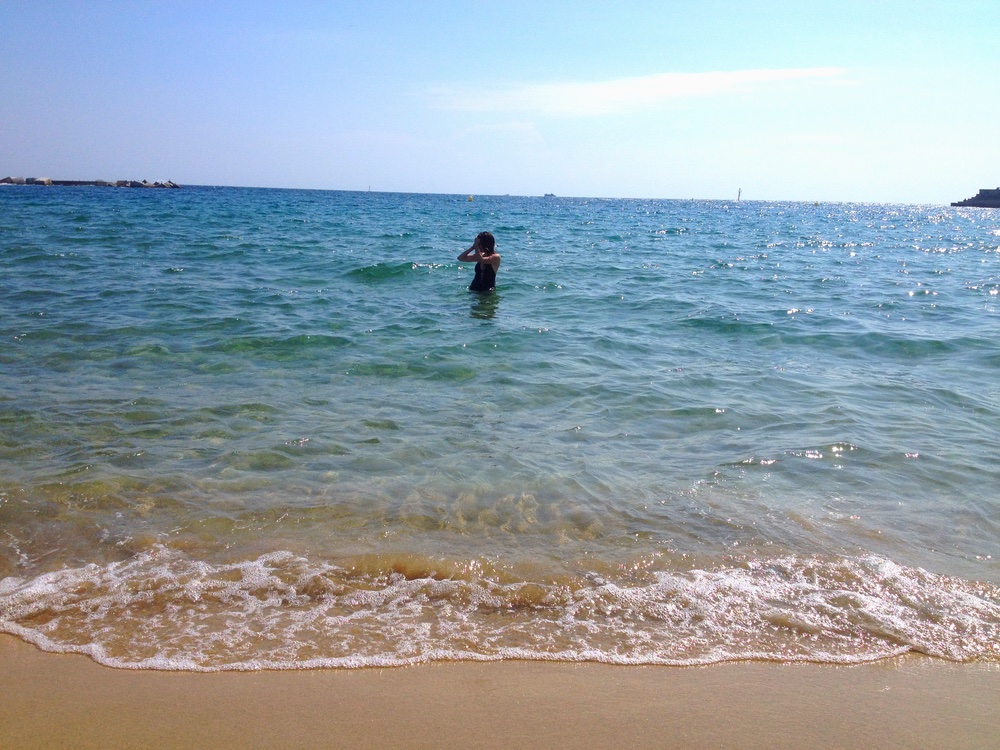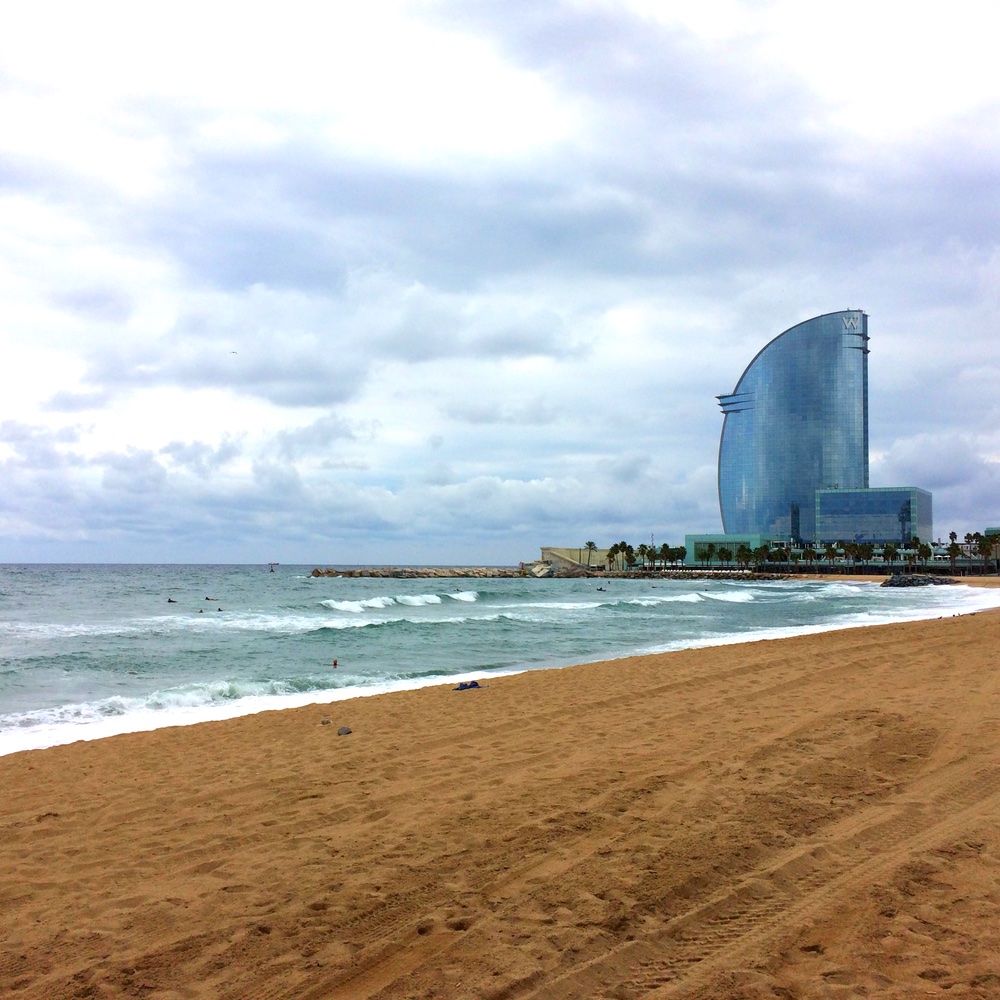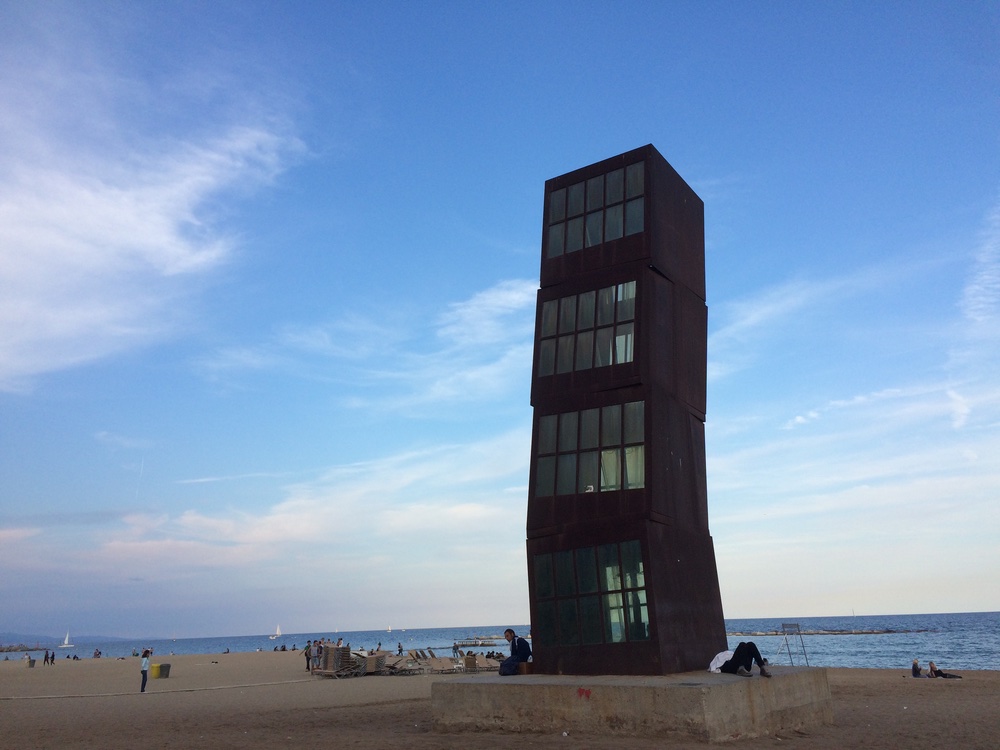 SAGRADA FAMILIA CARRER DE MALLORCA, 401, 08013 BARCELONA, SPAIN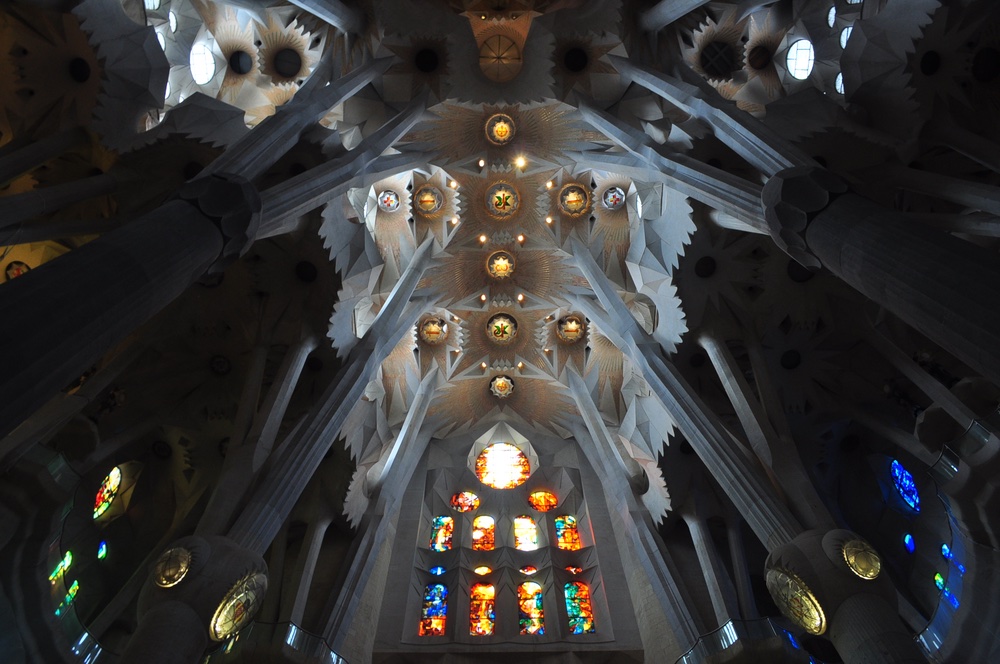 Of course, you can't visit Barcelona, without a stop at la Sagrada Família, one of the most incredible architectural creation imagined by genius Gaudi. The construction started in March 1882, and yet today it's still not done. The estimated date of the end of the creation is 2020, and we will be back. While exploring the inside, I couldn't imagine how he could see all this in his mind, he was truly a Genius. So much details, so many perfections, we have to go, and pay to see the interior. Again, I recommended to book your ticket online in advance here definitely worth the price. A part of the money ticket is for the construction.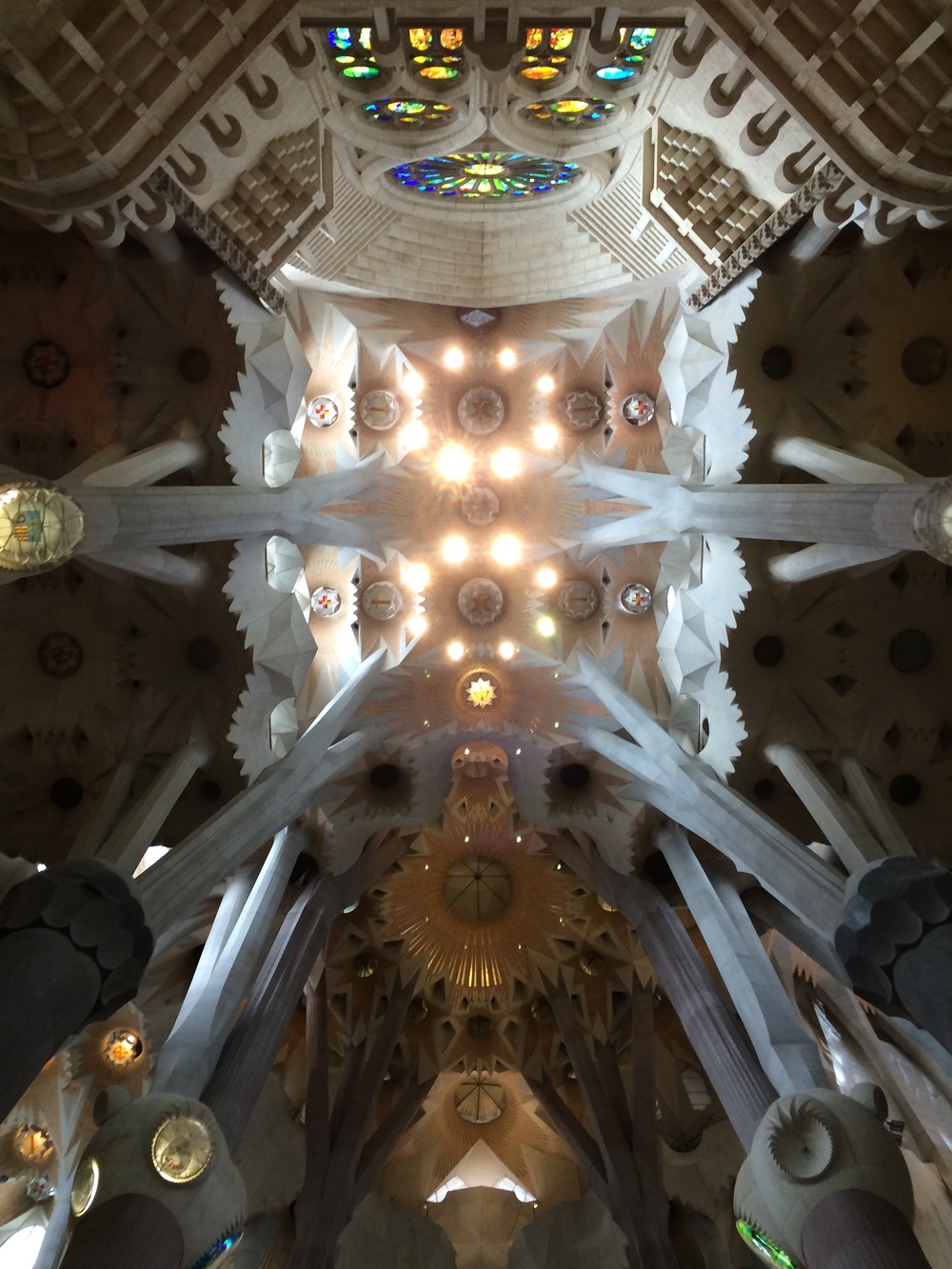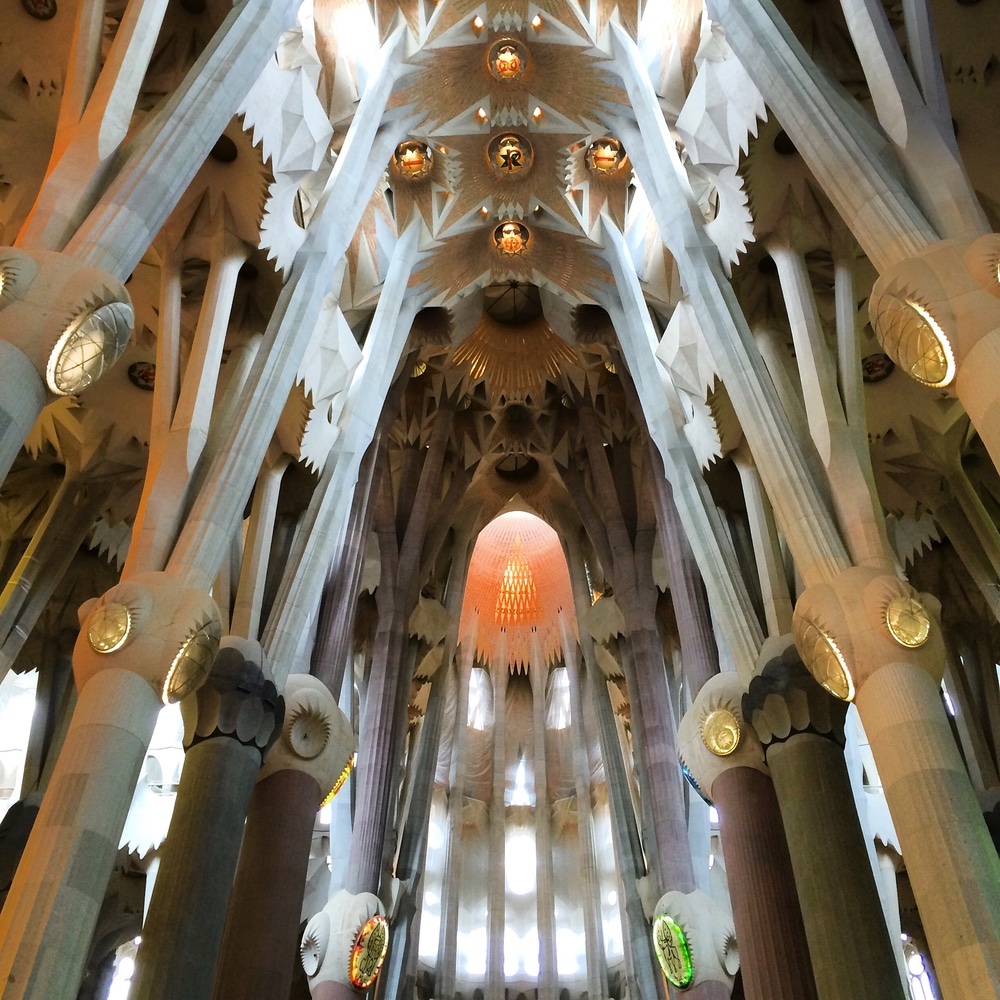 PARK GÜELL CARRER D'OLOT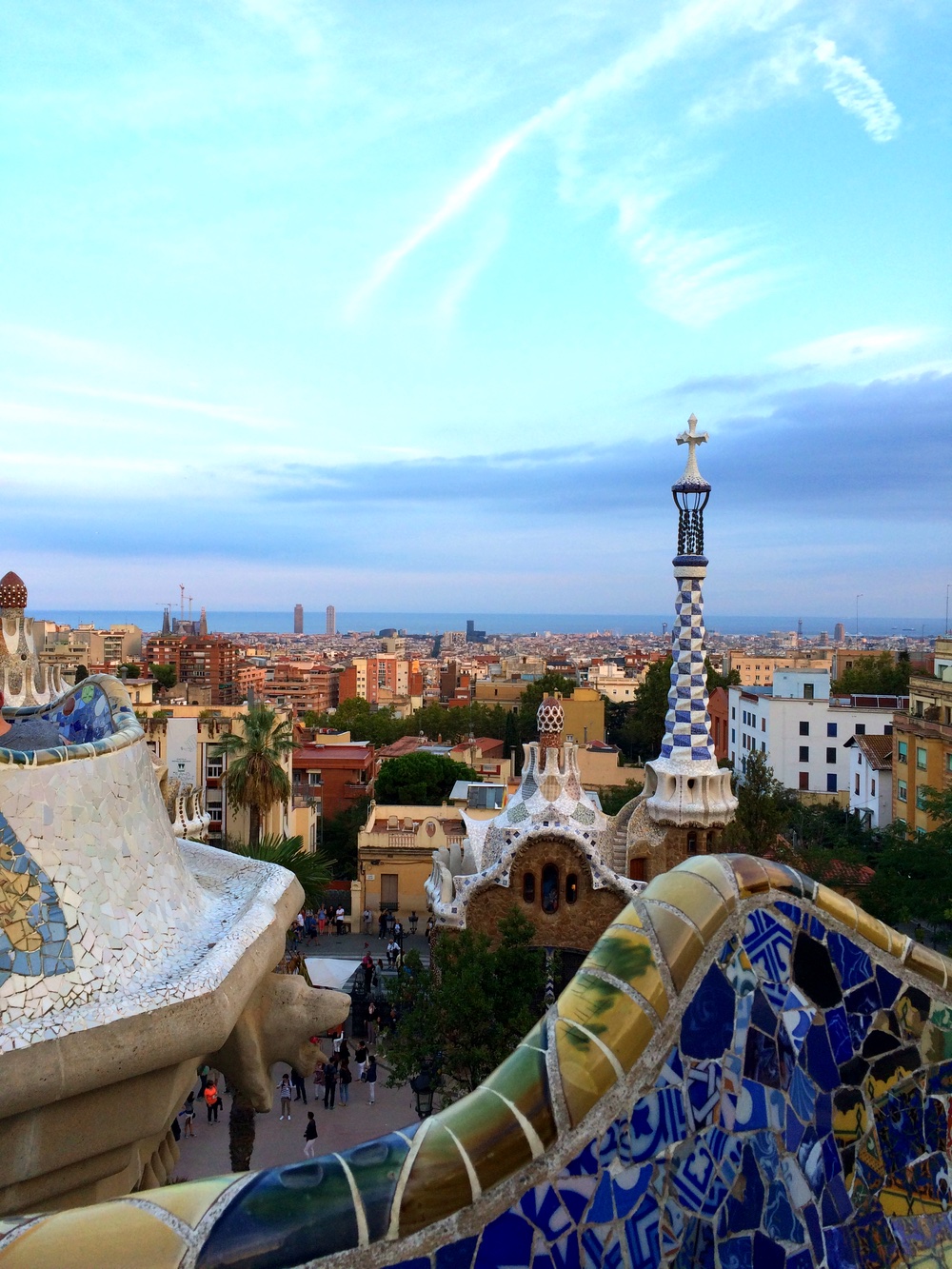 Admission 14 Euro here, make sure to take the access to the Monumental Zone, it's worth it!! We took a bus to get there from the city, the best way to go in my opinion, a 39 min ride. The Park is so beautiful, again I was in shocked by all the details and he's genius. My only regret is that we got there too late, (end of afternoon) and the last access to the Monumental Zone was at 19h30 and that's the one we got. We didn't had enough time to explore the rest of the Park, we could have stayed there an entire afternoon. One of my favorite part of the city. Admission 14 Euro here,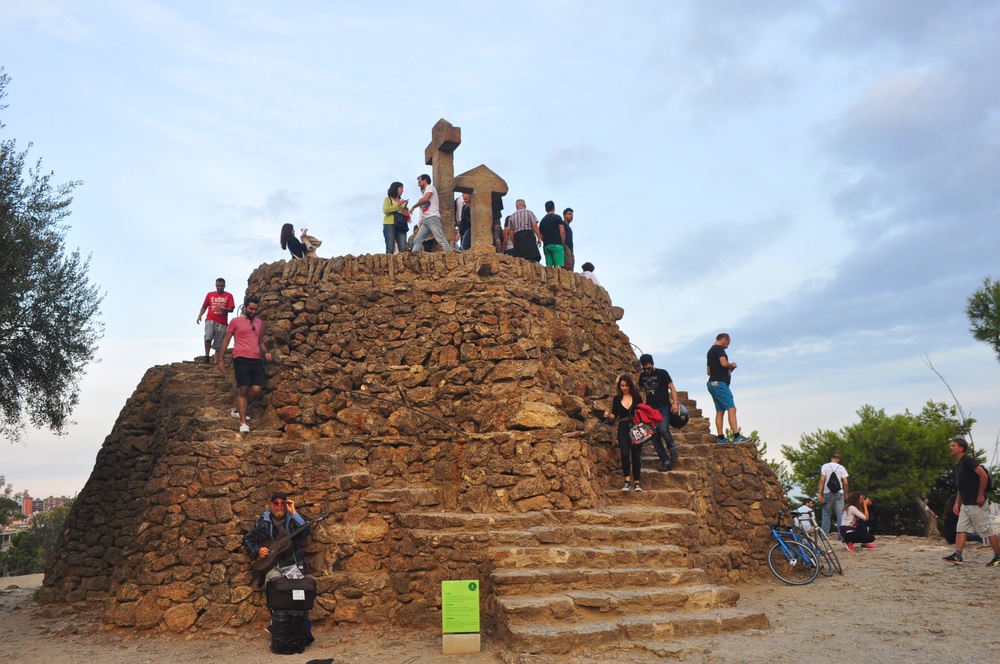 MACBA & DESIGN MUSEUM MUSEU DEL DISSENY PLAÇA DELS ÀNGELS, 1, 08001 BARCELONA, ESPAGNE / PL. DE LES GLÒRIES CATALANES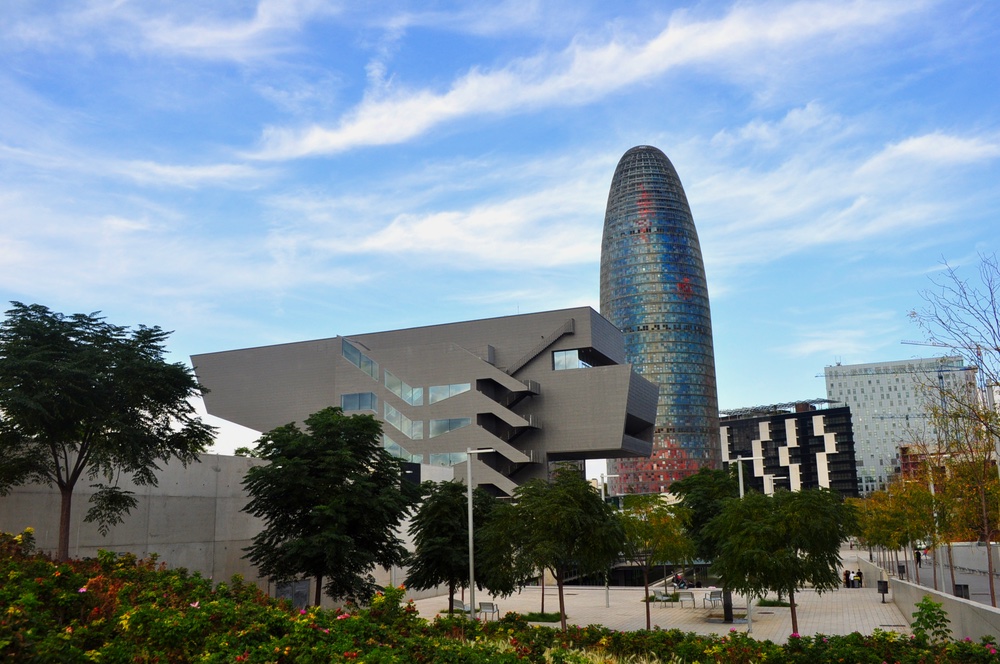 Museum, thereù,s plenty of good one in Barcelona, we went to two of them, MACBA, the Museum for Art Contemporary Barcelona & Design Museum Museu del Disseny de Barcelona, we really enjoyed both of them. ***Tips: You can by an  Articket; Visit 6 majors art centres in Barcelona for €30 www.articketbcn.org/en/. It's really worth it if you enjoy visiting museum while you travel. MACBA is bigger than the Design Museum, so plan more time for the first one. When you visit the second one, make sure to make a stop at the Market del Encants an architectural curiosity, and you never know, you might find a treasure 🙂 There's also a really cool spot outside of Design Museum where you can take a sunbath and admire Torre Agbar.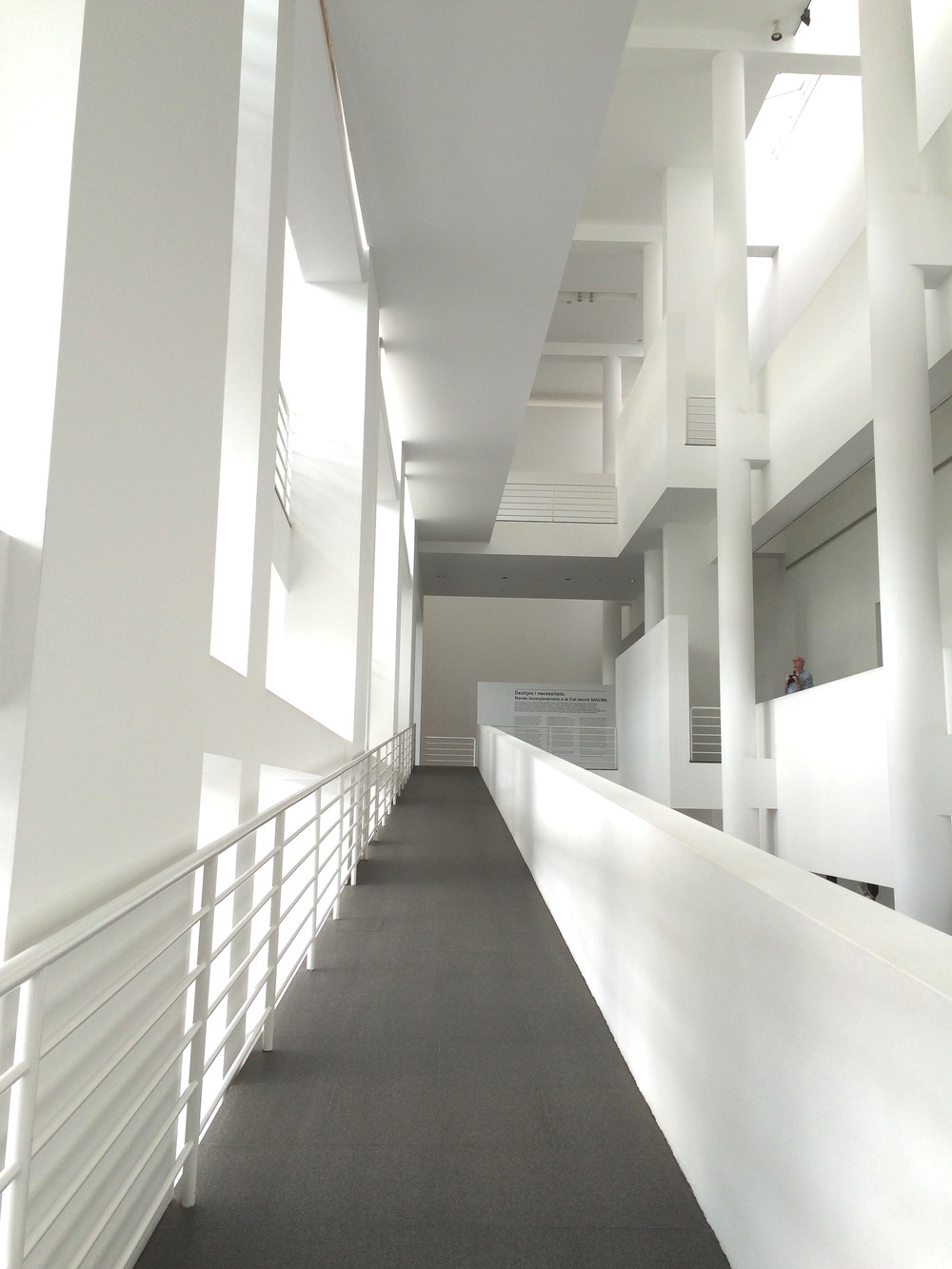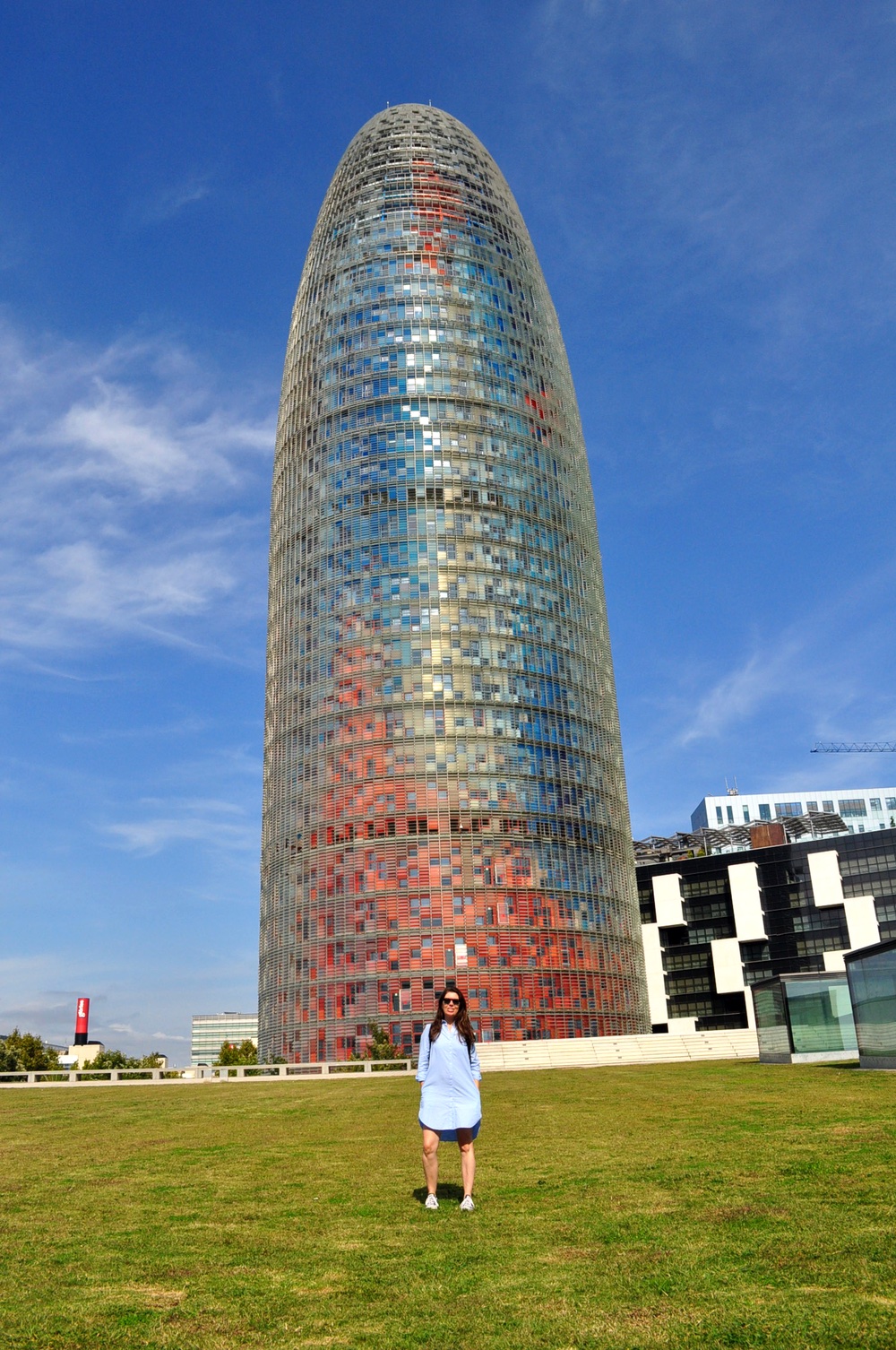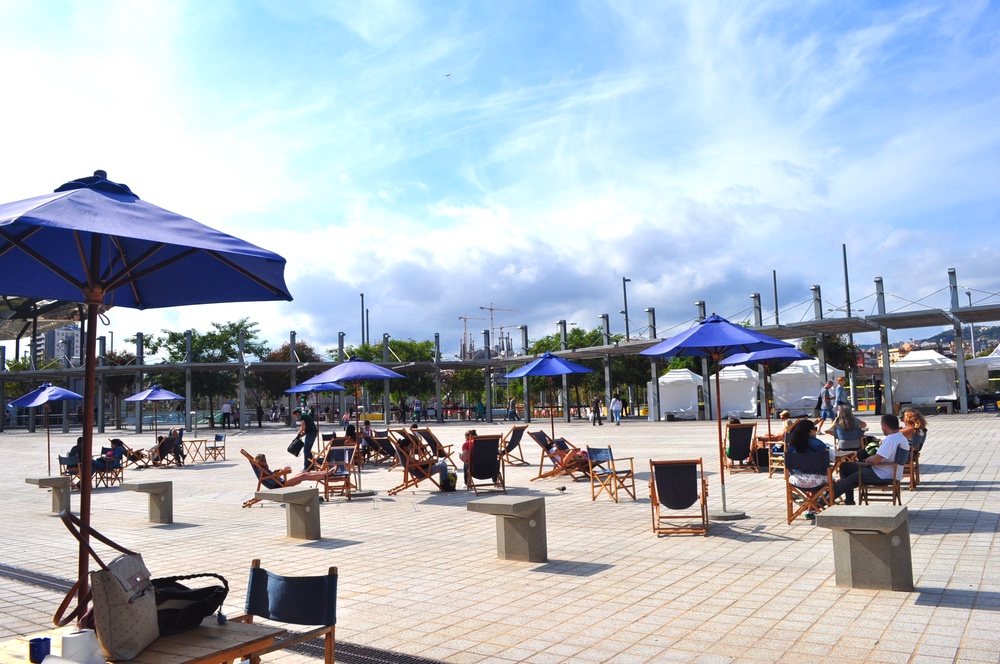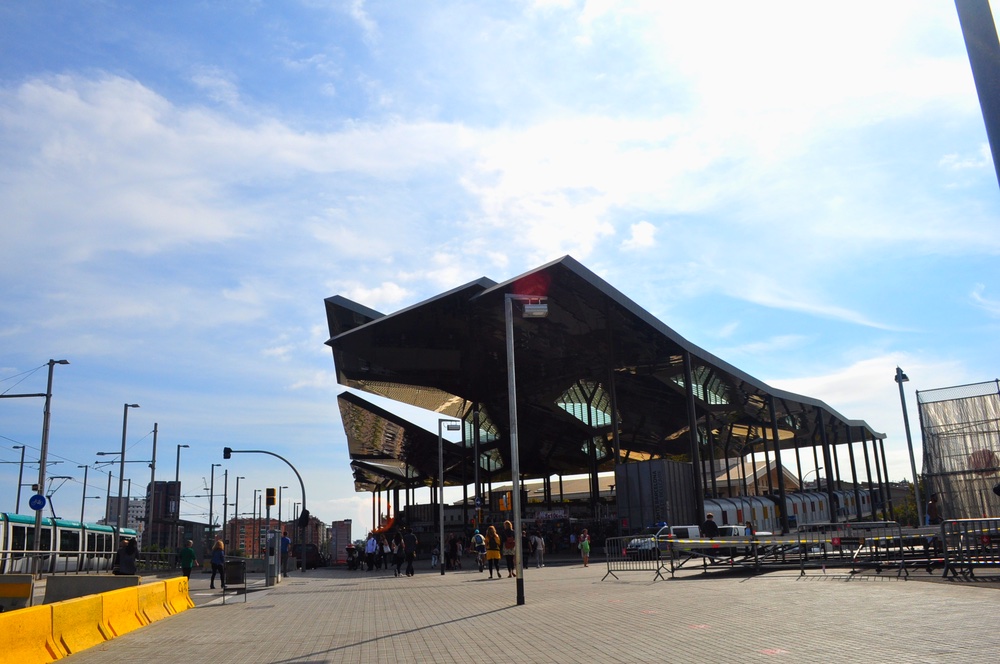 There's so many good places to see and visited in Barcelona, I could continue even more. I want to share one last thing, that is free and that require only your feet, it's to explore the city at night. There's something with the old building and the light, that make the city so beautiful at night and so special, believe me, it's going to be you favorite activity.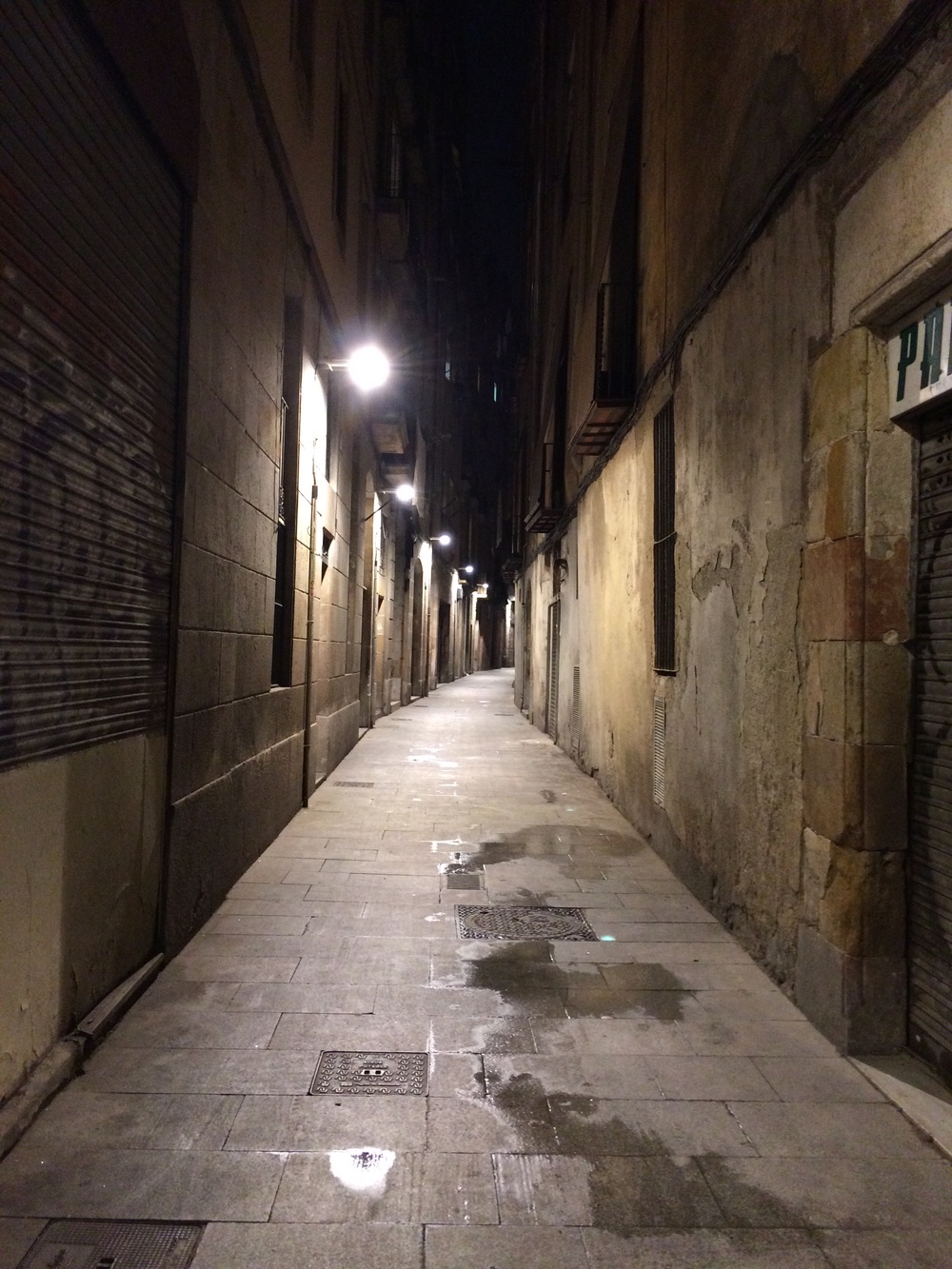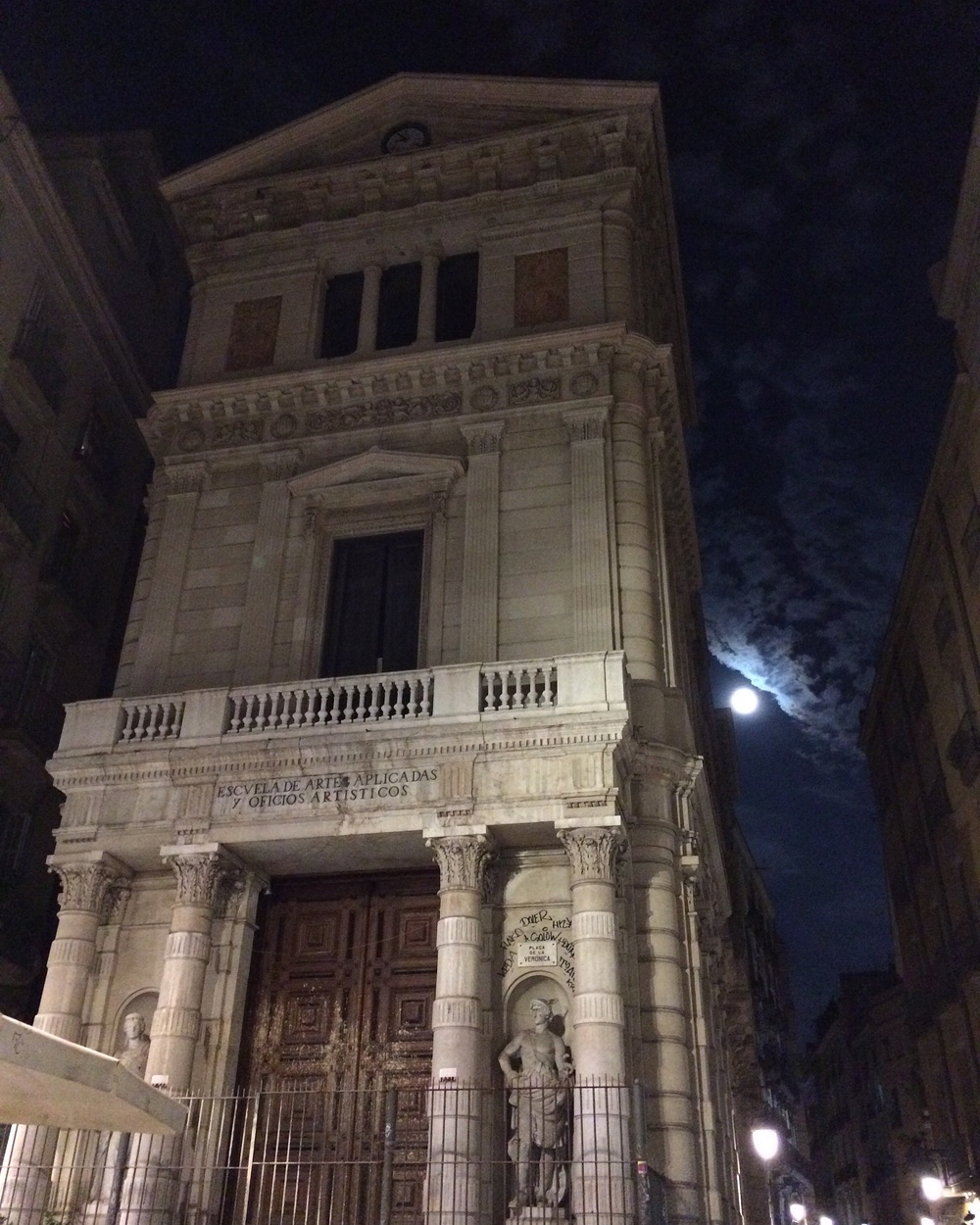 I hope you will enjoy your trip to Barcelona, of course there is so many other place to see and stuff to do, I gave only my top, If you want more info or idea, please feel free to send me an email.
Stay tune for my ToEat section in my next post