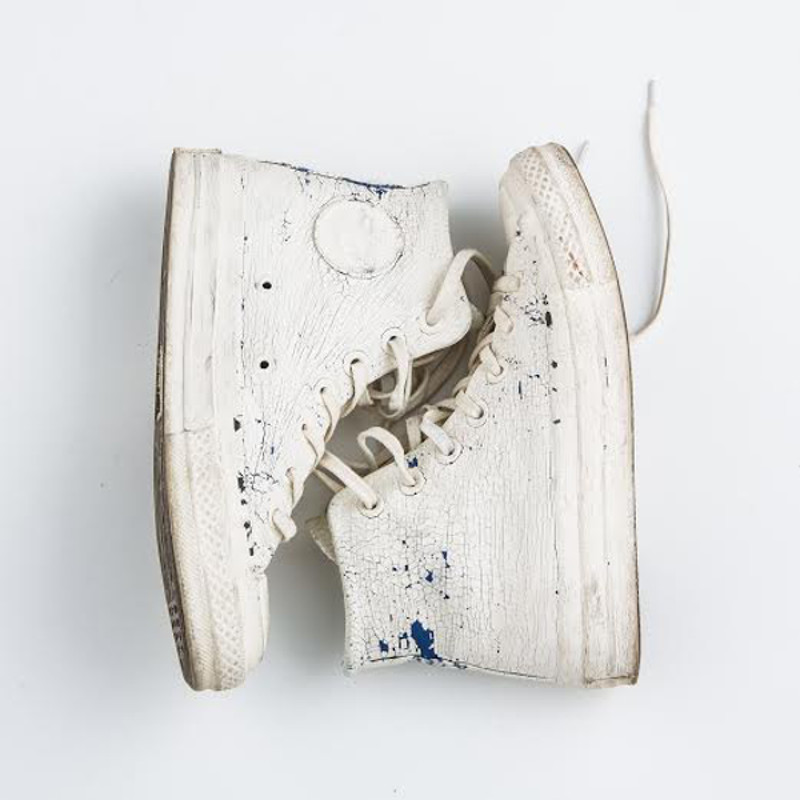 Made By You, is the name of the latest Converse spring 2015 campaign. Who doesn't own a pair of Chuck Taylor from the iconic brand, right? Everyone has a story whit that shoe, either from your last summer festival with mud still on them, which makes you remember that day, or even your Prom night!!
Can you believe that this shoe exist for almost 100 years? Since 1917, Converse makes the perfect casual shoes that you can wear with literally everything!!! I own 9 pairs of Converse, crazy right, and I love them all. My favourite pair is the one you can see in the picture above, it's a collab with Maison Margiela. This photo gas been shot during the event, to re-create the Made By You campaign pictures, cool right?
I went to the Made By You spring 2015 launch last week, and Karim and I have been lucky enough to get a pair of custom Chuck Taylor. We designed a logo inside our Chuck's and our name have been added too, so cool. I will never wear that pair of shoes in a crowed house party haha!!
You can share your picture of your favourite chuck on Instagram using this hashtag: #MadeByYou and you can shop the Spring 2015 line at Little-Burgundy! Have fun and share!!