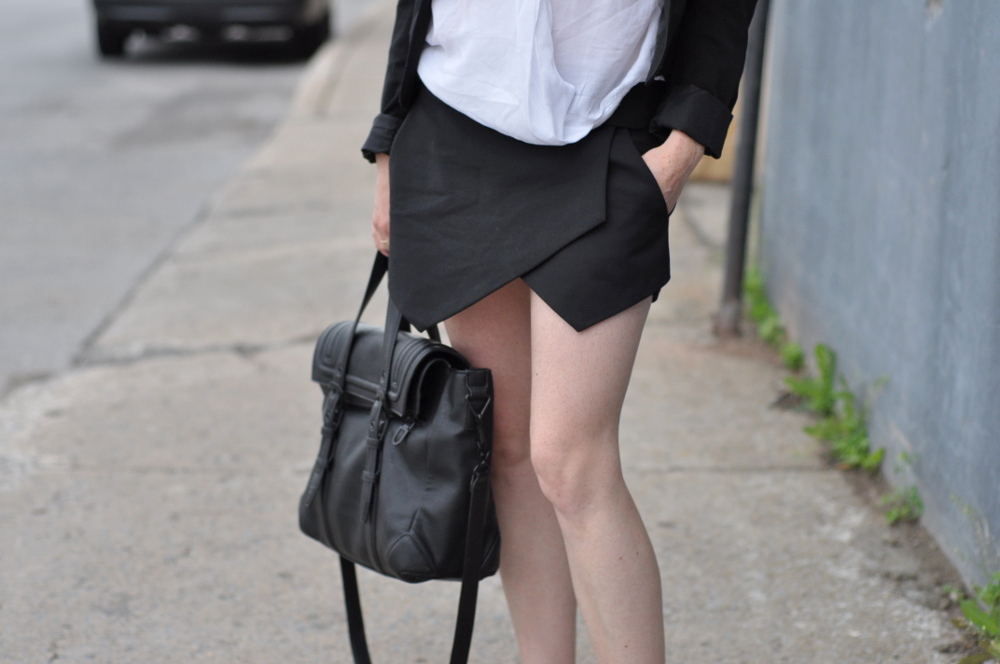 Yes, this is the skort that everyone have. But when a perfect item like that and at a budget price, why deny it! Because I'm really in love with it I'm thinking about buying the white one. When you find a good piece, why not buy it in all colors! The shape is just perfect, sexy enough at the front with the asymmetric wrap, and functional at the back!
I love short suit the during the summer season. It's a fun way to where a suit and it's more convenient. For this outfit, I wear my new drape blouse with an old blazer paired with my skort. To make it more casual, I decided to wear it with a pair of sneakers. It would be also great with a pair of heel, but I wasn't feeling like it that day.
Oh! let me introduce to you my mom's perfect birthday gift! My new all black messenger bag! I know that I will keep it for years, it's classic, all black and it's a messenger bag. Perfect for every day!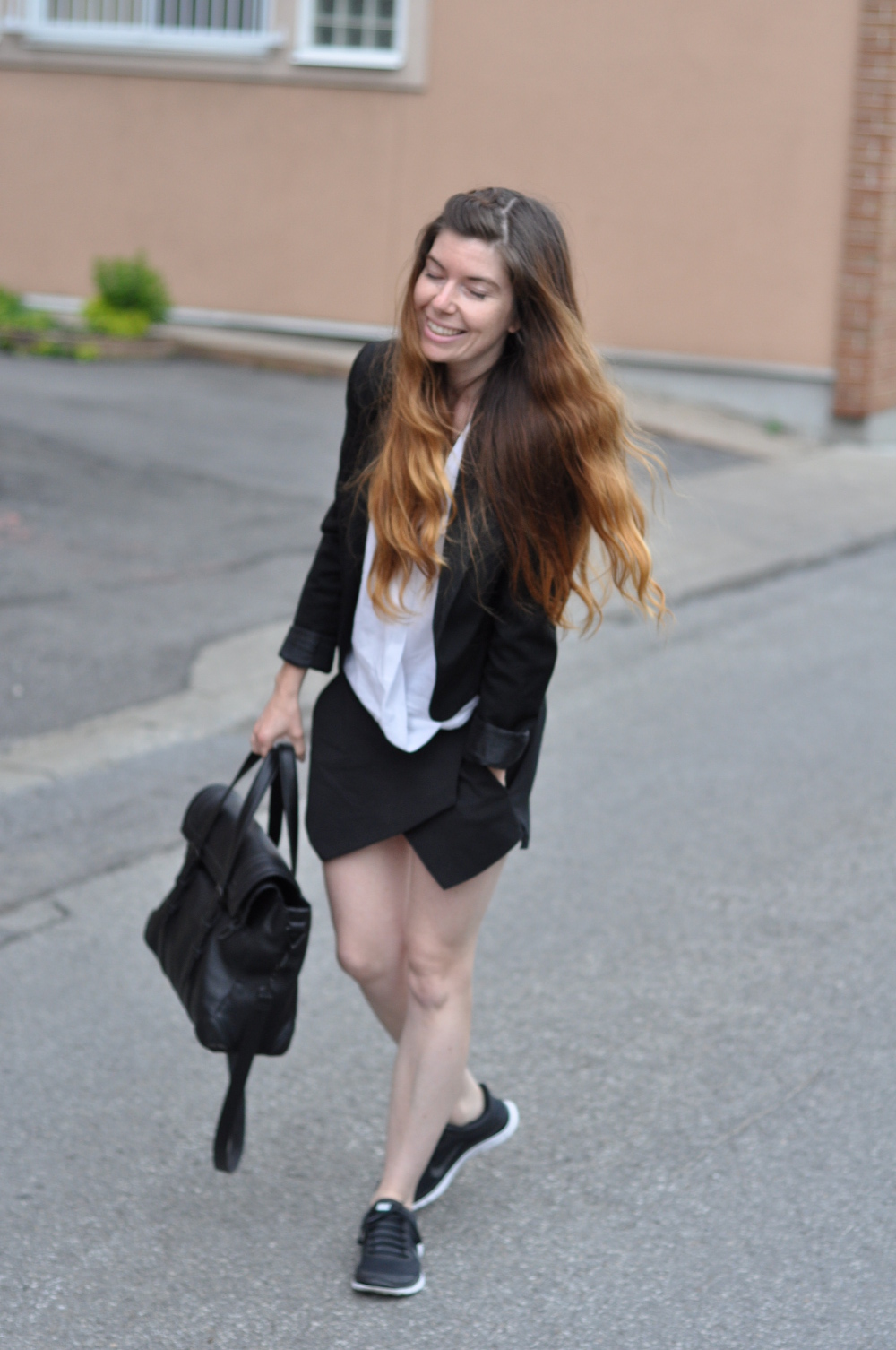 You know that when I add links to the shop, the items are still available on their website!
Skort: Zara / Blouse: Zara / Blazer: Urban Outfitters / Sneaker: Nike Free 3.0 / Messenger: Zara / Necklace: Top Shop