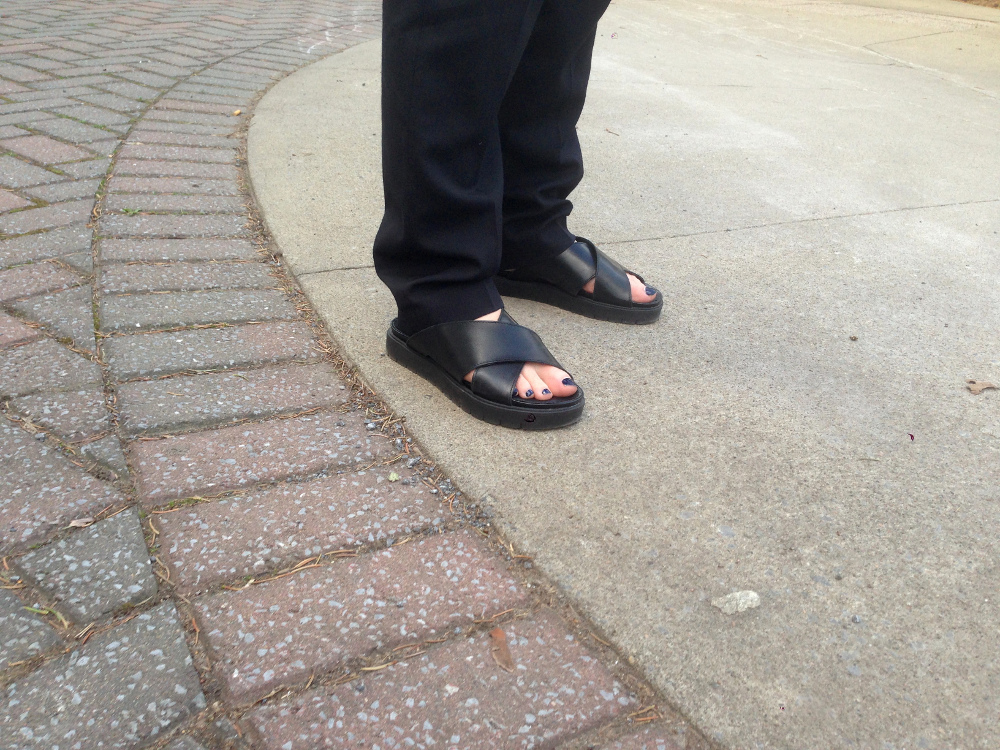 My new favorite sandals silhouette, the slides!! I never was the "sandals" type of girls, they always were too feminine for me. But since I bought my first pair of slides last year, a love story began.
It's so easy to just jump in your slides and go outside, way easier than a pair of gladiators, and some pair are still chic enough to wear at work! They are perfect, ok perfect for me!
This is what I was wearing today, casual Monday you know with my new pair of slide Hibou!
Sandals: Little Burgundy  / Trouser: Zara / Blouse: Bufallo /